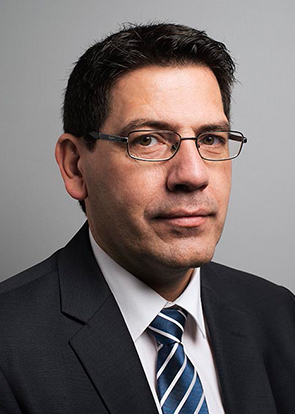 Luis Anton
Director
Tel: +41 22 301 54 40
Email: l.anton@pkf.swiss
Professional Experience
Luis Anton was born in 1969 and has been the Group Payroll Manager since 2002 and was made a director in January 2016.
He has a degree in International Relations from the Geneva Graduate Institute of International and Development Studies, and has been working in human resources for over 20 years, including four years at the Clinique de Carouge.
Luis speaks French, English and Spanish.
Return to directory